The London Outline

This live project explores the ways in which London's skyline is adopted, stylised and reimagined by designers. The Visible City exhibition featured a number of large format electrostatic transfer prints produced for the exhibition (shown here), while a set of screen prints will be produced in the near future. The associated blog containing the original collection can be found at
londonoutline.tumblr.com
.
For these prints, the images from the blog were produced at a consistent 'scale' (using the dome of St Paul's as the reference). These images were then traced by hand to provide a degree of visual consistency.
A1 Electrostatic Transfer Prints in a limited edition of 10
available for £20 from my easy shop
.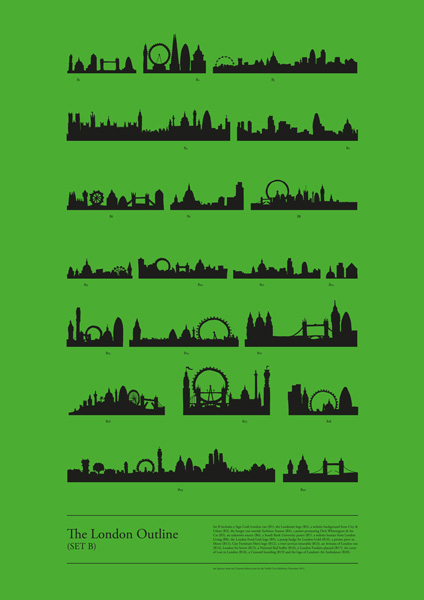 Copyright Jon Spencer 2003-2019